Interpreting
As a qualified interpreter with an M.A. in Conference Interpreting (English < > German, Spanish > German), I am here to help you overcome language barriers – be it at an important multilingual conference or during crucial business meetings with your international partners!
I do not only translate words – interpreting goes far beyond that!
I make sure that
the essence of what is being said comes across
I transmit all the nuances of the speech
I keep in mind cultural differences (mimics, gestures, tone of voice etc.)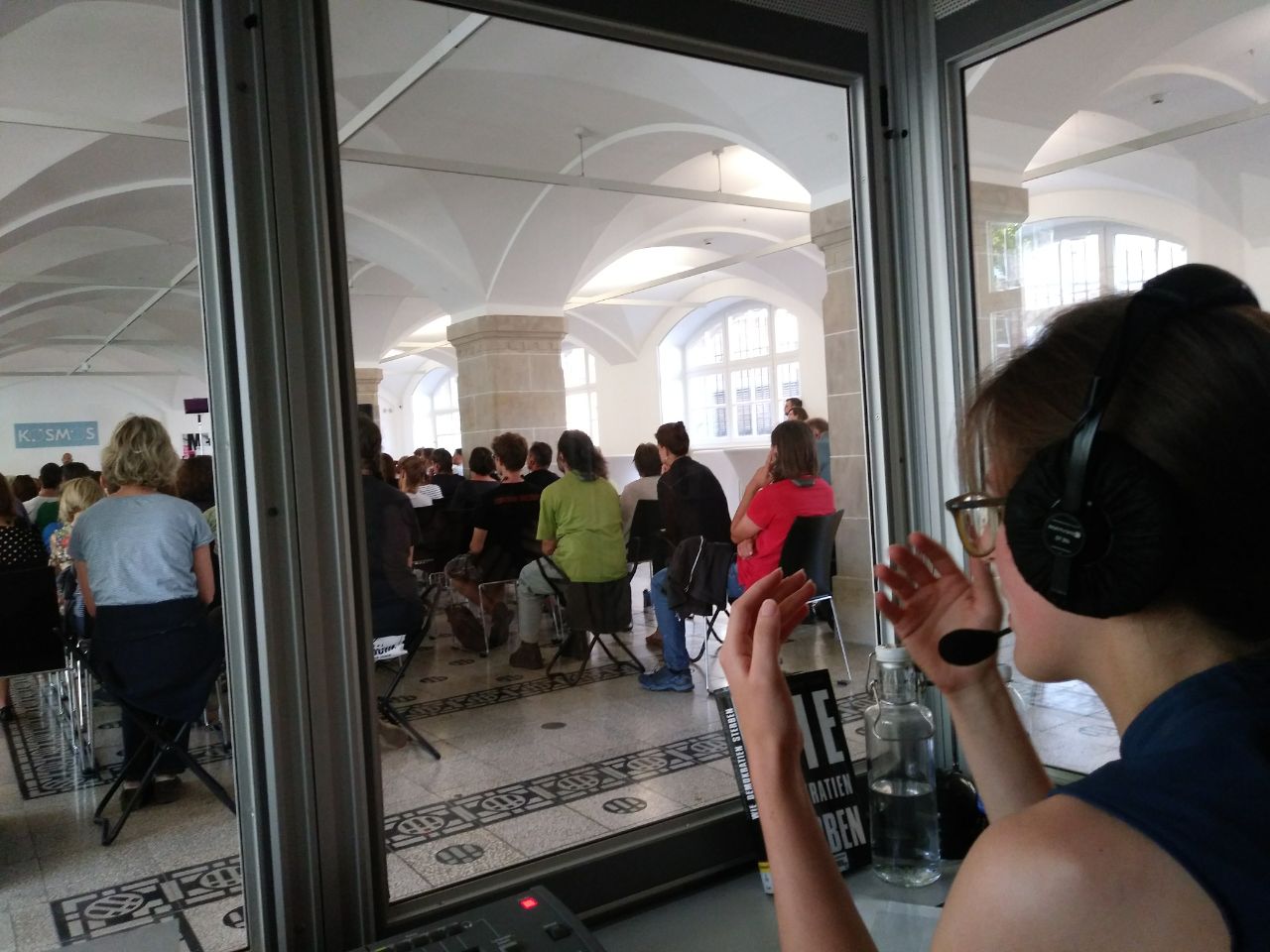 Which mode of interpreting is suitable for your project?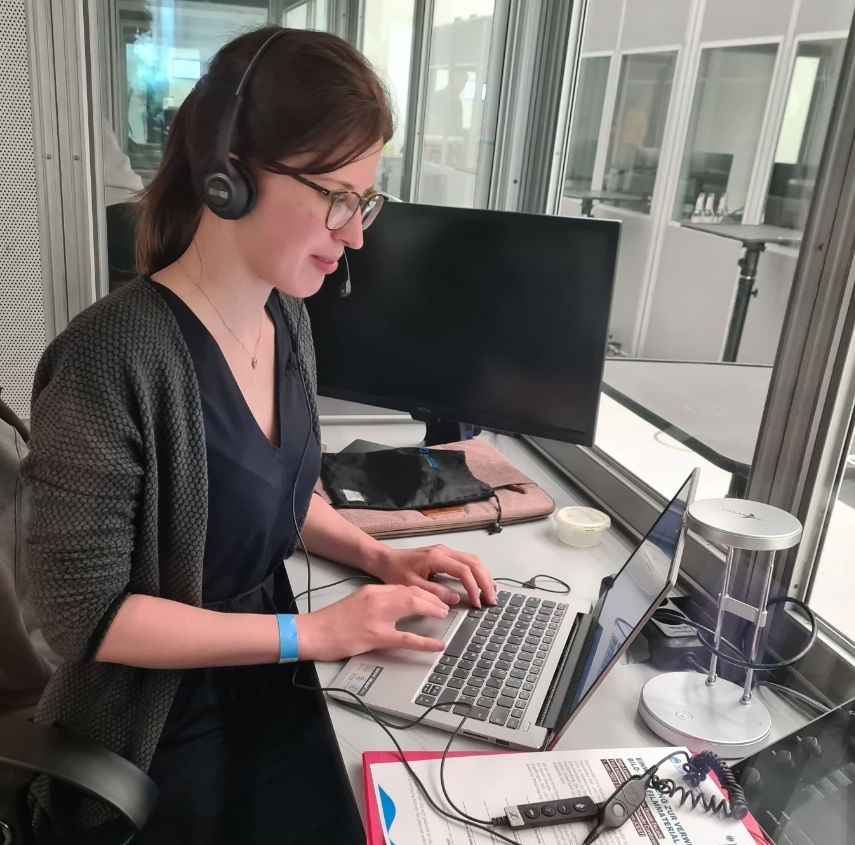 Live-Subtitling
What is Live-Subtitling?
When subtitling live events or live-streams on TV, subtitles cannot be prepared in advance.
That's where live-subtitling comes in!
During the event, subtitlers use automatic speech recognition (ASR) software to convert what is spoken into text, which can then be displayed underneath a video for everybody to read.
In-person events or online webinars can also be made more accessible using live-subtitling in multiple languages. The text is either projected on a big screen in the conference room or in a platform like Zoom.
Where can you use live-subtitles?
These are just a few settings where live-subtitling can help you make your event more accessible and inclusive:
At conferences
For livestreams
At news programs
At press conferences
During webinars (e.g. on Zoom)
During university lectures for students with a hearing impairment
I've been working as a live-subtitler for Central German Broadcasting (MDR) for the past 2 years, ensuring that the deaf and hard-of-hearing can follow the news, press conferences, important updates on COVID-19-restrictions and consumer magazines "in their language".
As a freelance subtitler for English and German, I had the opportunity to work on events around inclusion, immunology, dermatology and marine research, to name just a few.
I would love to help you make your (online) event more accessible.
Get in touch!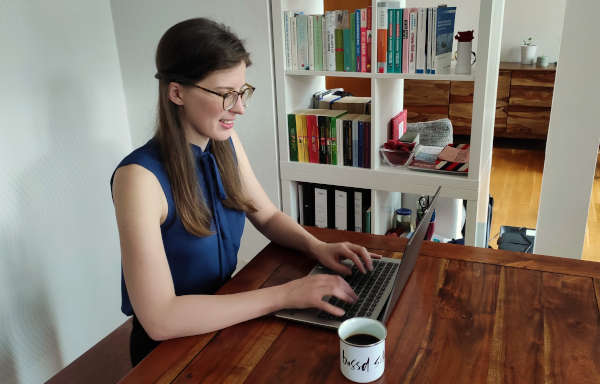 Translation
I provide translations from English and Spanish into German in the following specialist fields:
Development policy: Country sheets, fundraising reports, project reports
Healthcare market research
Your specialist areas is not among the ones mentioned?
I am always curious to learn more about other subject areas. My extensive research skills allow me to quickly become familiar with the content and terminology of any field.
Get in touch, and we can have a chat about your individual translation needs!
Supporting social causes through the help of language is also dear to my heart.
Since 2014, I have been translating various documents about the humanitarian projects of Handicap International e.V., a non-for-profit organization which responds to the essential needs of disabled people in conflict zones in around 60 countries worldwide.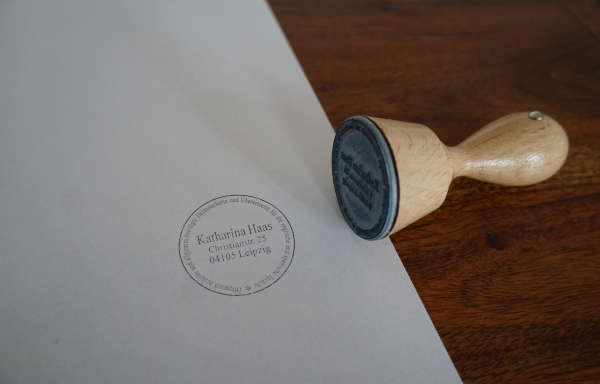 Certified translation
As a sworn translator for English and Spanish who has taken an oath at the Higher Regional Court of Dresden, I am qualified to carry out certified translations of official documents, for example
High School/University diplomas
Transcript of records
Passports, driver's licence
Birth certificates, marriage certificates